South Pacific Tourism Organisation News
The Pacific tourism industry is poised to benefit from the China Pacific Tourism Year initiative announced by President Xi Jinping during the Pacific Leaders' meeting at the Asia-Pacific Economic Cooperation meeting last November. Read more.  

The new Solomon Islands High Commissioner to Fiji,  HE William Soaki paid a courtesy call on the SPTO CEO Chris Cocker and the Management team this week. Read more.  

Ms. Madisen Hiebert, a Business Administration student from Manitoba, Canada has recently joined the SPTO team in Suva for a 3-month internship.  Read more.  

This is a unique opportunity for international buyers (international travel wholesalers and tour operators) to network and establish a business network in the Pacific Islands. It also extends to our Pacific tourism sellers (hotels, airlines, tour, excursion, transport operators) to showcase their range of products and services.    

Tourism Solomons announces date for 2019 'Me Save Solo' tourism exchange​
Tourism Solomons has confirmed the second annual 'Me Save Solo' tourism exchange will take place in Honiara on 05 July 2019. Read more. 

The Kiribati National Tourism Office Visitor Satisfaction Survey (VSS) 2019 – Kiritimati Branch
We are pleased to announce that the VSS for the year 2019 commenced on Wednesday 9th of January 2019 to all departing visitors to Fiji and Hawaii, and this will be carried on until the last flight on December 2019. Read more. 

Tourism Fiji Hosts Brand Launch in Auckland​
Tourism Fiji is pleased to announce that beginning in February, its two newly launched brand videos will be running on TV.  Read more. 

Samoa welcomes first Fiji ambassador​
Fiji's first ambassador to Samoa says his appointment symbolises the desire of the two countries' prime ministers to work together on common issues. Read more. 

Papua New Guinea Prime Minister Peter O'Neil makes no secret of his desire to see PNG rival Fiji as a hub of the Pacific.  Read more. 

Awareness Raising Event on Emerging Environmental Issues Targeting Pacific Judges
As new technologies create a growing demand for metals and minerals, mining companies and governments are demonstrating a growing interest in exploring the potential commercial benefits… Read more. 

Samoa Joins The Fight Against Plastic Pollution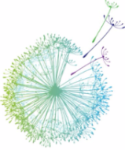 The recent Sustainable Resource Management in Hotels Trainings and individual stakeholder consultations in Samoa and Fiji saw keen interest from the hotel industry to support the pilot phase of its Sustainability Monitoring Programme as Tourism Sustainability Champions. Read more. 

Holiday Inn Vanuatu launches all-inclusive​
All-inclusive accommodation packages have been launched for the first time by Holiday Inn Resort Vanuatu. Read more. 

Strong growth for Fiji weddings website​
Popular weddings website Bula Bride has finished the 2018 year with a 100% increase in reader numbers year on year. Read more . 
Plantation Island Resort Kids Swimming Pool completion​
The refurbishment of Plantation Island Resorts Kids Pool was due to be completed at the end of February 2019. Read more. 

Air Vanuatu gives grace period for ID cards​
Vanuatu's national airline has given a grace period for people living in remote islands for obtaining a National ID card for use in domestic flights.  Read more. 

Radisson Blu Resort Fiji, Denarau Island scoops 2019 TripAdvisor Travellers Choice Awards for Luxury, Families and Top Hotels in Fiji and the South Pacific
The Radisson Blu Resort Fiji are again proud winners of the Number 1 Family Resort in Fiji accolade through the reputable TripAdvisor Travellers' Choice Awards for 2019 also making a debut in the category of Top 10 Luxury Hotels in Fiji. Read more. 

Return to Paradise Wins Samoa's Top Tourism Award​
Return to Paradise Resort & Spa has won the supreme award for Overall National Tourism Excellence at the annual Samoan Tourism Awards. Read more. 

Seabreeze Resort wins Five Awards in Two Days​
Seabreeze Resort, Samoa's only adult's only resort, has does the unthinkable winning five awards in two days. Seabreeze was a winner in three categories at the 2019 Travellers' Choice Awards and won two categories at The Samoa Tourism Excellence Awards. Read more. 

Change of general manager at VOMO​
VOMO Island Fiji resort GM Mark Leslie will move on in March after six years at the luxury resort.  Read more. 

Fiji Airways launches Love is in the Air…fare​
Get extra love this Valentine's with sweetheart flight deals from Australia, New Zealand, United States, Hong Kong, and Singapore to Fiji.  Read more.


APTC welcomes new Country Director for Fiji and Tuvalu​
The Australia Pacific Training Coalition (APTC) is pleased to announce the appointment of Mr Jovesa Saladoka as the Country Director for Fiji and Tuvalu. Read more. 

Crusoe's Retreat continues renovations
Physical and digital renovations will continue at Fiji's Crusoe's Resort in 2019 after the pool was upgraded and Taki Beach Bar & Grill was launched beachside last year. Read more. 

German cruise ship visits Samoa​